IMPORTANT INFORMATION
Re: COVID-19 GOVERNMENT GUIDELINES ON REOPENING OF CHURCH BUILDINGS
————————————————-
The Management of The King's Castle Churches has decided that WE WILL NOT REOPEN OUR CHURCH BUILDINGS until it is safe to do so.
Our reasons among others are:
1) We are NOT allowed by the Government to have more than 30 persons in the Church building.
2) We are NOT allowed by the Government to open our mouths in singing and during prayers.
Having conducted our own risk assessment exercises in addition to the above reasons, we are convinced that our members will be put in jeopardy of contracting the COVID-19 virus if they attend any congregational gatherings anywhere for now.
We hold our duty of care towards you with utmost sense of responsibility.
For these reasons, our Church services shall continue ONLINE as usual as below: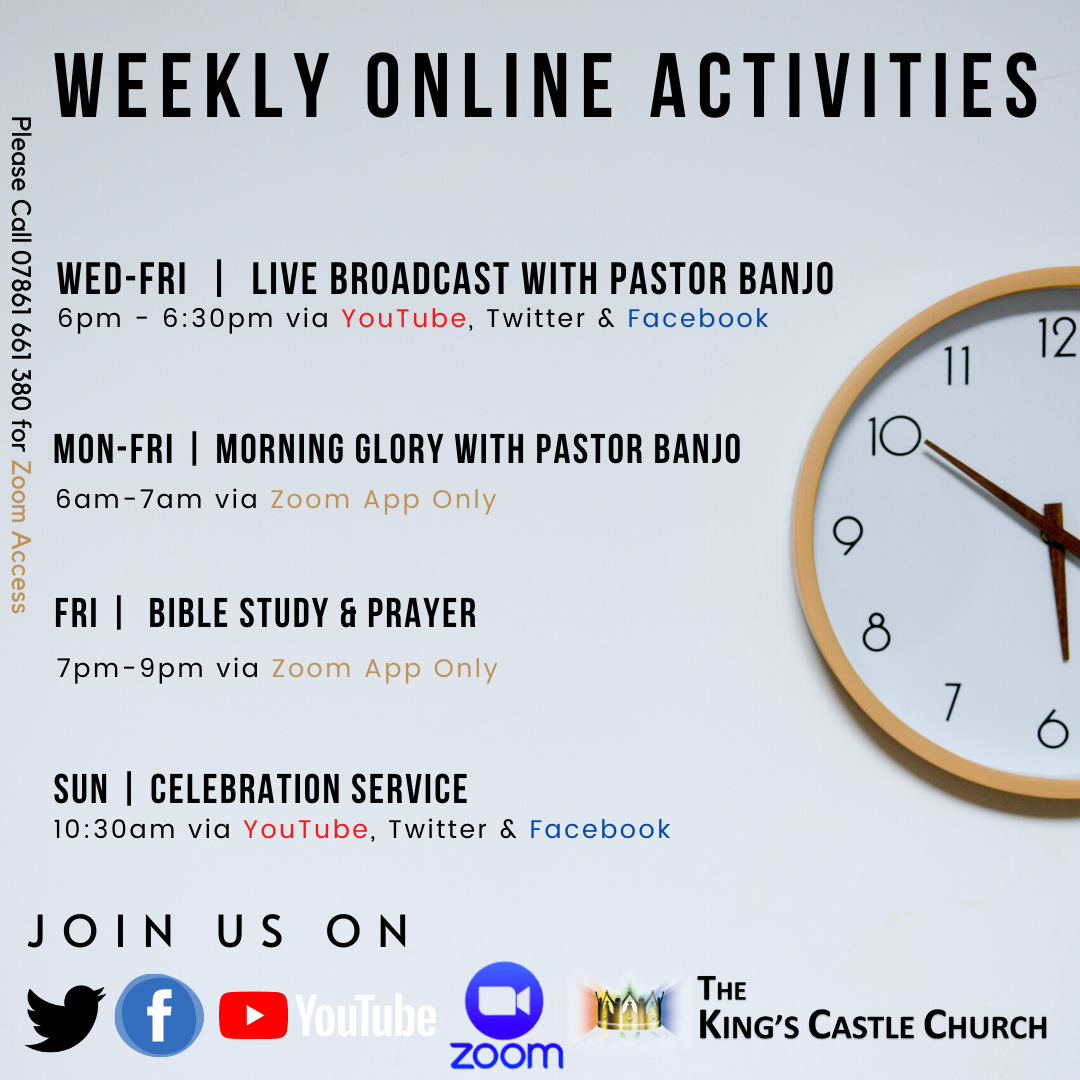 SUNDAY SERVICES WILL BE BY LIVE BROADCAST on Facebook and on YOUTUBE.
WEEKDAY PRAYER MEETINGS WILL BE BY Zoom App.
Please send an email to churchoffice@thekingscastlechurch.org.uk or call the Church Office on +44 7861 661380 for further details.
Thanks.
THE CHURCH MANAGEMENT