Thy Kingdom Come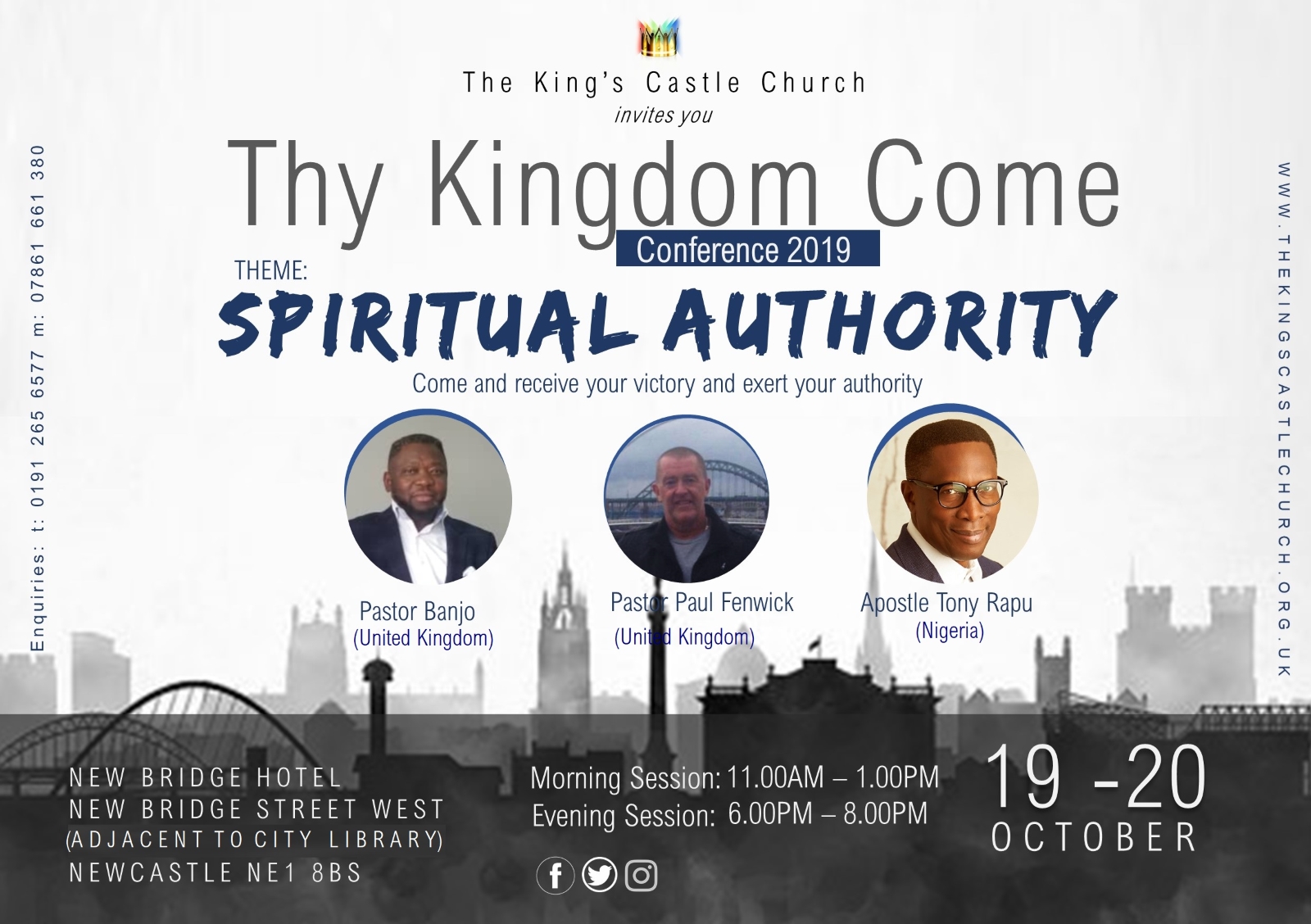 You are specially invited to The King's Castle Church annual conference titled "THY KINGDOM COME".
This conference creates a unique opportunity for believers to come and receive our God given authority that guarantees total victory. It's time to push beyond the boundaries of limitation and evangelise our cities and the nation.
Theme: SPIRITUAL AUTHORITY
Date: Sat 19 & Sun 20 October 2019
Time:
Morning sessions: 11:00am – 1:00pm
Evening Sessions: 6:00pm – 8:00pm
Ministering:
Apostle Tony Rapu (Nigeria). A foremost church planter, a powerful prayer warrior, anointed to take people to their destiny in the Kingdom of God. His ministry is accompanied with signs and miracles.
Pastor Paul Fenwick (UK). Raised up in a family heavily involved in the occult, Pastor Paul became born again and anointed by God to break yokes and to set the captives free. He is a revivalist with passion to ignite revival in you and to see the Churches in the UK revived again.
Pastor Banjo (Host). Anointed with evangelistic ministry with healing, signs and wonders following.
It promises to be a great time of WORSHIP, WORD & PRAYER. Please invite your friends and families.
Venue: NEW BRIDGE HOTEL, New bridge Street West, Newcastle NE1 8BS (Adjacent to Newcastle City Library)
Admission: FREE