Christ is Risen. Let's celebrate!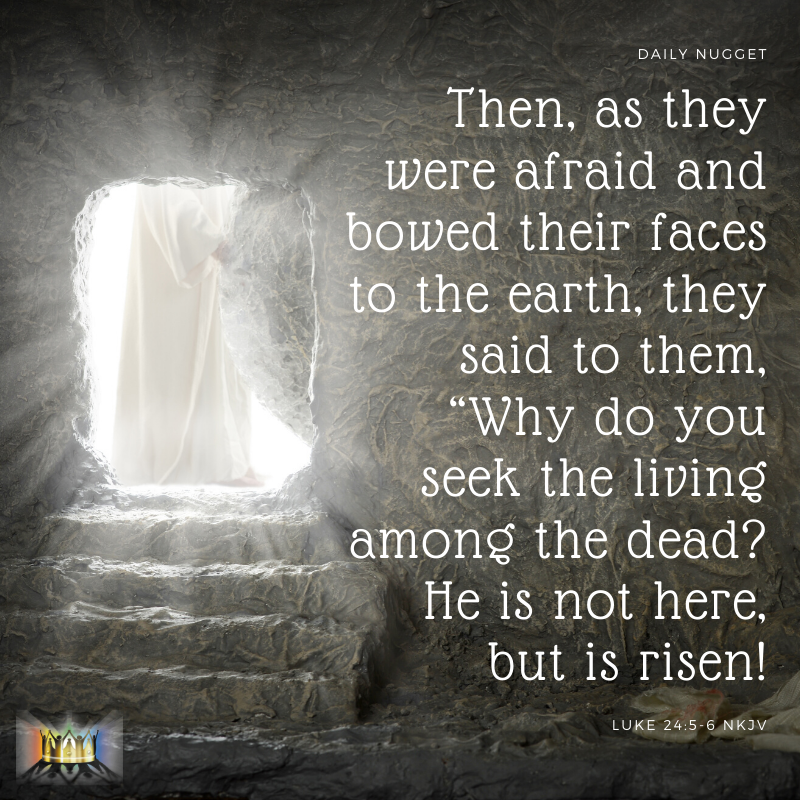 ROMANS 8:11 "… He who raised Christ from the dead will also give life to your mortal bodies through His Spirit…"
As the Scriptures above pointed out, I want you to believe that the power of resurrection that rose Jesus, our Lord back to life will resurrect and rekindle those good aspirations or things that the enemy had stolen from you.
Don't consider them dead anymore, for there's a lively hope through Jesus' resurrection.
I pray that the power that rose Jesus Christ from the dead will resurrect your life, family, marriage, profession, academic, finances, health and ministry in the Name of Jesus Christ.
Do not entertain any fear, Jesus has conquered the death including COVID-19. May you live to celebrate the victory that Jesus' shed blood had won for us. I encourage you to cover yourself and loved ones with the blood of Jesus. We thank you Jesus for the blood.

Happy Easter! Let's celebrate!!!Pastor Banjo OLUWATULA & family

#dailynugget #resurrection #newlife #easter #celebration #happyeaster